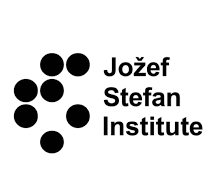 Institute for Analytical Sciences (ISA) / Centre National de la Recherche Scientifique (CNRS) / University Lyon1
The Institute for Analytical Sciences (ISA UMR 5280) is a joint research unit of the CNRS and the university Lyon1. ISA brings together more than 120 researchers, PhD students, engineers and technicians as well as cutting-edge equipment. ISA expertise ranges from theoretical chemistry through biochemistry, electrochemistry and physical chemistry… to analytical chemistry. This expertise allows methodological developments and technological innovations in 3 main fields of analytical science: Multidimensional approaches for complex samples, Surface and Miniaturization for Analytical Research And Technology, Theoretical and experimental approaches for molecular interactions. 
ISA aims to tackle analytical challenges within collaborative researches (H2020, ANR, FUI, INCA, ANSES, industrial partnerships, bilateral projects) mainly addressed to environmental and health issues: micropollutants and their metabolite (quantification, identification, fate, monitoring by biosensors and microsystems…), exposome assessment, bio-sourced products…, omic sciences (metabolomics, proteomics, lipidomics), (bio)pharmacology, biomarkers (quantification, clinical evaluation), methods for innovative biomedical diagnostics/monitoring tools, characterization of biologics (proteins, antibodies), lipids and small molecules (drugs, leads, metabolites) …
ISA is also involved in initial training (ie. coordination of the University Lyon1 master in analytical chemistry, labeled Erasmus Mundus program Excellence in Analytical Chemistry) as well as in continuing training. ISA contributes in technology transfer (patents, 3 start-up related to ISA research) and in committees of French and European organizations for standardization.