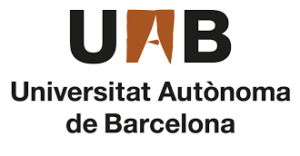 UNIVERSITAT AUTONOMA DE BARCELONA
A large prestigious university in Spain, having 30,406 undergraduate students, 4,657 graduates, 12,426 postgraduate and continuing education students, 2,346 foreign students; 3,431 teaching and research staff, 2,504 administration and services staff, and offers 78 undergraduate courses, 334 postgraduate and continuing education programmes, 183 master degrees, 88 doctoral programmes. There were 372 PhD dissertations in 2007. The UAB is recognised around the world for its quality
and innovation in research and as a coordinator of a potent scientific and technological centre (the Esfera UAB). Thanks to its activities in promoting, directing and projecting newly acquired knowledge towards its socio-economic surroundings, the UAB has become a forerunner in quality researchers and already has received 50 Awards for Quality from the Spanish Ministry of Education and Science. Recently UAB has opened an International and Promotional Office in Shangai. The QS international ranking, which analyses 2.500 universities worldwide, evaluating the 700 best ones, establishes the UAB in the first position of the Spanish universities in 2012, position 176 at world level, climbing up 18 positions compared to the previous edition of the ranking.
The UAB has also been elected in 2012 as the second-best Spanish university for environmental sciences, according to the Spanish I-UGR ranking, with more than 100 researchers working on these fields.
Within UAB, the Research Group of Separation Techniques in Chemistry, GTS, currently participating in different projects financed by Research Directorate General (DG RTD) addressed to develop new concepts in process separation and to problem-solving applications within the water treatment sector.